About Us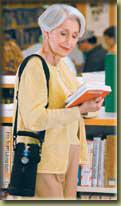 Convalescent Care is owned and operated by a registered Respiratory Therapist. We have provided oxygen and quality medical equipment services for over 20 years. Our goal is make homecare a comforting experience. We pride ourselves in providing quality services to our patients, their families, and to the communities we serve. Trained professionals are available 24 hours a day to answer any questions or concerns you may have, and to assist you in any way. No matter what your situation, remember that we are here for you.
We offer complimentary insurance claims processing for Medicare, Medicaid, Blue Cross / Blue Shield, TriCare and most other insurances.
"I have been a customer for over five years and they have always been there for me - from customer service representatives to management. I wouldn't want to work with anyone else but Convalescent Care."
Professional Delivery and Maintenance of equipment provided in the home setting 24 hours a day.